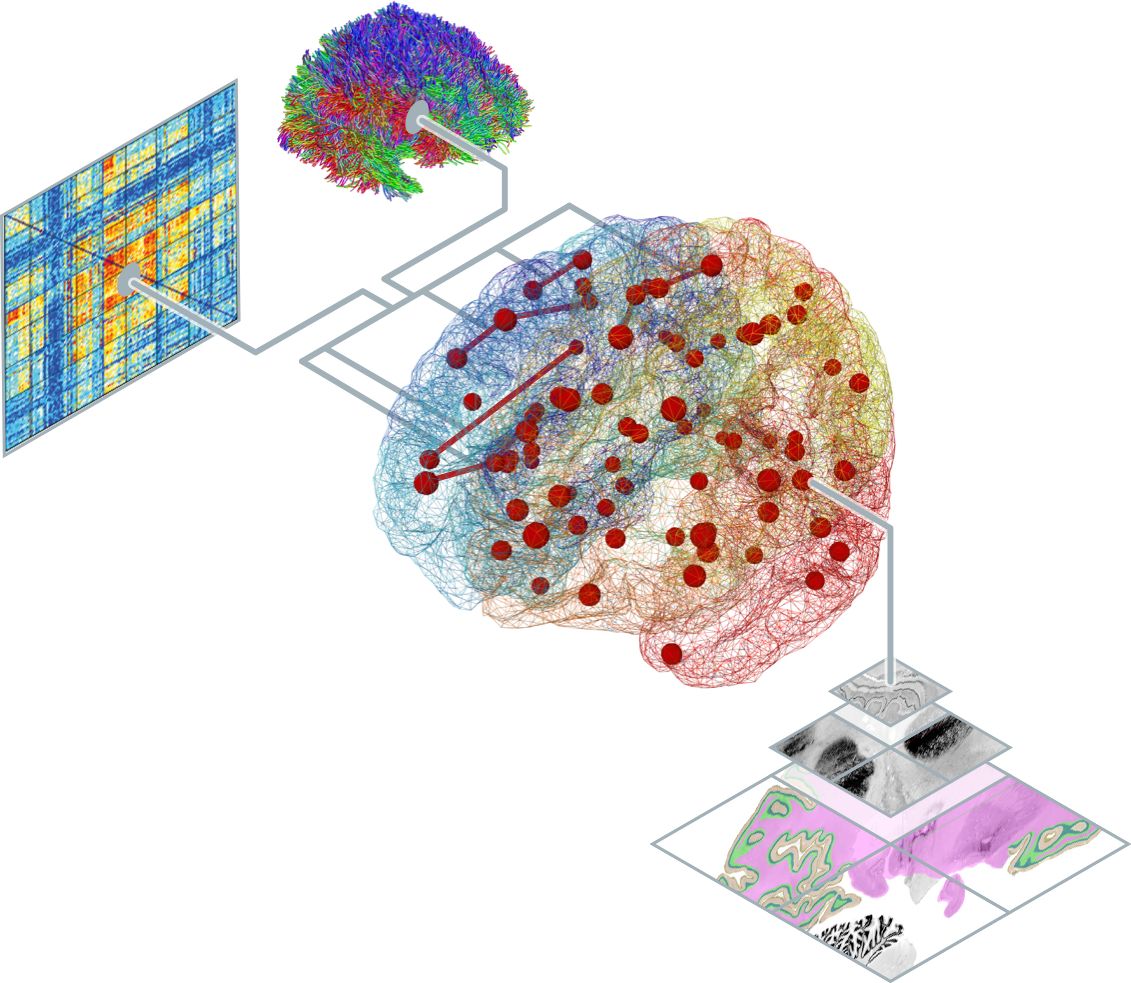 The Virtual Brain integration in EBRAINS allows users to have an end-to-end experience of personalised brain model creation and multi-scale brain simulation, using high-performance computing in the Cloud. This makes it possible to process large-cohort databases, which in turn makes it possible to produce generalised results - a precondition for being able to use these results to develop potential medical treatments, therapies or diagnostic procedures.
How to use:
Run pre-installed software in the Cloud with web access and HPC back end.
Pull execution-ready Docker containers from Docker Hub.
Execute the containers on EBRAINS HPC, using secure container environments like Sarus or Shifter.
Operate the containers on supercomputers directly from a web browser via Jupyter notebooks.
Log in directly to a shell of the supercomputer via SSH and run the software.
Download software or execution ready containers and run them on a system of your choice, including your local machine.
With the INCF TVB Training Space you can watch didactic tutorials on how to use TVB and the TVB integrated workflows on EBRAINS. Use the video tutorial platform EduPack to get acquainted quickly with TVB.