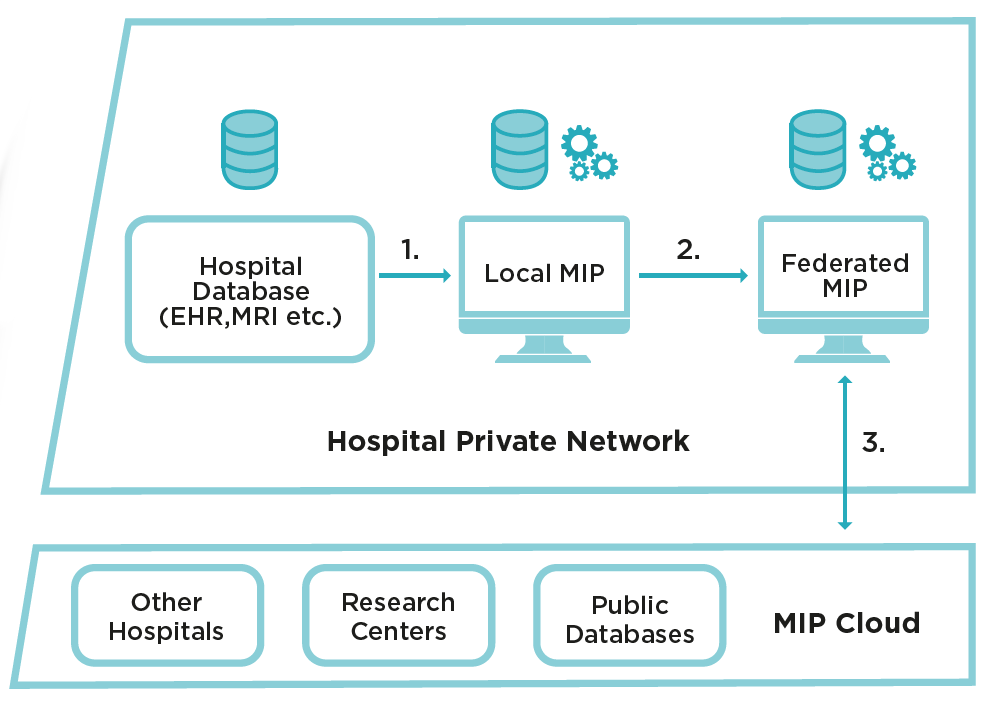 The MIP is an innovative data processing, analysis and data collection system. It provides an interface for various investigators (clinicians, neuroscientists, epidemiologists, researchers, health managers) to access and analyse aggregated, federated medical data stored in hospital, research centers and public databases, without moving the data from their place of origin, and without infringing patient privacy. Any institution or centre may request MIP installation.
The installation of the MIP explained in three steps:
Installation of a local MIP instance in the participating hospital/lab or set-up of a secured personal virtual machine for the participating hospital/center, enabling harmonisation of local data via pre-processing, data integration and pseudonymisation/anonymisation techniques.

The participating institution signs a MIP Data Sharing Agreement, ensuring data privacy, allowing end-users to only query aggregated findings. Databases cannot be copied, downloaded or uploaded.

The central MIP engine enables federated web-based queries, which execute the same algorithm in each federated node in a coordinated way to provide aggregated findings.