Downloads
15000+
As of June 2021, the WHS rat brain atlas has been downloaded over 15 000 times
Contributors
20+
Anatomists, experimental neuroscientists, students of medicine and neuroscience, software developers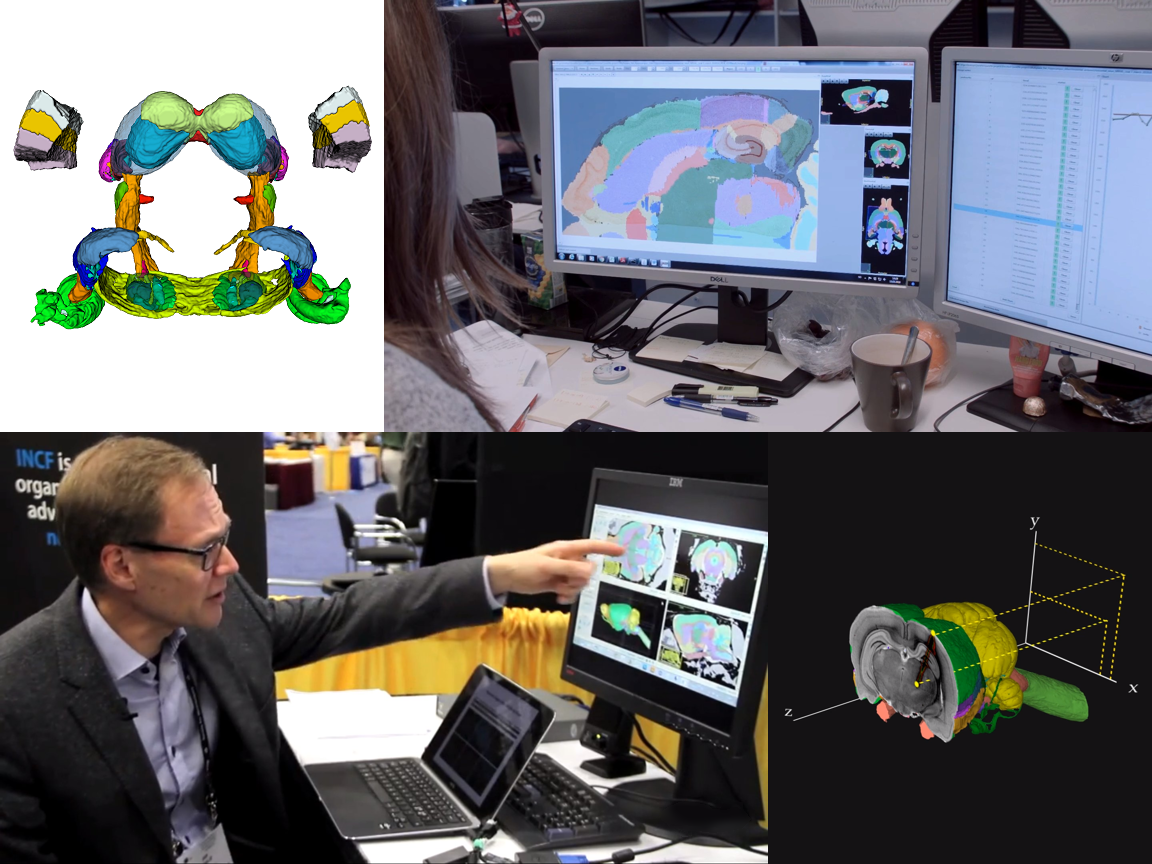 The Waxholm Space rat brain atlas is in active development by the atlasing team at the Neural Systems Laboratory, Institute of Basic Medical Sciences, University of Oslo, with contributions from experts on the anatomy of individual brain regions. The level of detail in the atlas is evolving, with each subsequent version offering new and refined anatomical delineations.
The atlas repository at the NeuroImaging Tools & Resources Collaboratory (NITRC) is accompanied by a public forum that gives you the opportunity to ask questions, suggest improvements, and contribute to the discussion around the use and development of the atlas. A brief introduction to the latest developments is given in the atlas wiki.
The anatomical delineations, the MRI template, as well as surface representations of each anatomical structure have also been incorporated into the Analysis of Functional NeuroImages (AFNI) toolbox. For AFNI-specific issues, please refer to the AFNI message board.